Delaware Doctor Who Worked With Gosnell May Get His License Back
A Delaware doctor, Arturo Apolinario, whose license was suspended during the investigation against Kermit Gosnell, may get his license back, even if only to retire.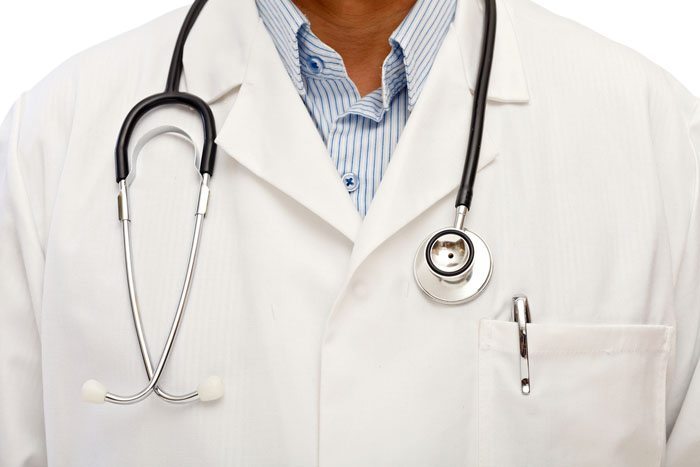 A Delaware doctor, Arturo Apolinario, whose license was suspended during the investigation against Kermit Gosnell may get his license back, even if only to retire.
At the time Apolinario's license was suspended, Delaware Secretary of State Jeffrey Bullock and the president of the state's Board of Medical Licensure and Discipline declared that the attorney general's office had provided "compelling reasons" for the emergency suspension, including a "a significant link between Dr. Apolinario and Dr. Kermit Gosnell."
Dr. Apolinario failed to adequately perform his duties as medical director, permitting Dr. Gosnell to engage in illegal and unethical behavior under his supervision and, ultimately, putting patients at grave risk.

Roe is gone. The chaos is just beginning.

Follow Rewire News Group on Twitter to stay on top of every breaking moment.
Apolinario is the former medical director of Atlantic Women's Medical Services in Dover and Wilmington, offices where Gosnell sometimes practiced until as late as 2010. During the investigation against Gosnell, officials alleged that these sites were where Gosnell would begin procedures for illegal later abortions before transferring the patients to Philadelphia. The mother of one of the three infants Gosnell was convicted of murdering, referred to as "Baby A" during the trial, first consulted with Gosnell in Delaware.
Now, it seems, Delaware officials are walking back the link between Apolinario and Gosnell.
In a stipulation of facts submitted by Apolinario and Attorney General Beau Biden's office, Apolinario admitted engaging in unethical behavior and misconduct by continuing to prescribe drugs from mid-2009 to February 2011 after his controlled-substances registration had lapsed.

But a third amended complaint filed by Biden's office earlier this month makes no mention of previous claims that Apolinario failed to properly supervise Dr. Kermit Gosnell and failed to report Gosnell's illegal and unprofessional conduct.

"The Department of Justice is taking this action after reassessing the evidence supporting allegations that Dr. Apolinario was aware of Gosnell's conduct," Biden spokesman Joe Rogalsky said in an emailed statement.
At a medical licensing hearing last week, Delaware Deputy Attorney General Katisha Fortune said that her office does not believe further discipline is necessary for Apolinario.
Gosnell was never charged in Delaware because investigators were left with only anecdotal evidence. No eyewitnesses were able to testify that they watched Gosnell severing the spines of newborns in Delaware. In the absence of indisputable scientific proof that the babies Gosnell cut were alive before he severed their spines, Gosnell's three murder convictions were largely won on the word of former employees who testified they saw the babies move or heard them make sounds indicating they were alive.
Both Delaware clinics where Gosnell and Apolinario worked closed in 2011. An attorney for Apolinario said that his client is retired and does not plan to practice medicine again.