First Texas Abortion Provider Suspended Over Omnibus Anti-Abortion Law
A Houston doctor who has provided safe abortion care in Texas for 40 years has had his medical license temporarily suspended following the enforcement of HB 2.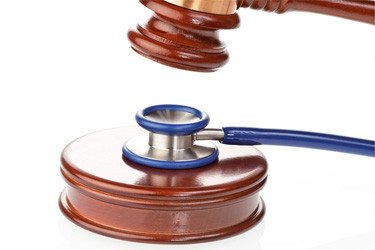 Last week, the Texas Medical Board (TMB) temporarily suspended the license of a Houston abortion provider who failed to comply with a provision of the state's new omnibus anti-abortion bill that requires doctors who provide abortions to obtain admitting privileges at hospitals within 30 miles.
Dr. Theodore Herring has been practicing legal abortion in the state since 1974, but on November 1, 2013, the safe abortions Herring has provided for 40 years became illegal—in the TMB's terms, Herring's practice became a "threat to public welfare"—when the state began enforcing the admitting privileges provision of HB 2 following a Fifth Circuit Court of Appeals decision that put the law into place and shuttered one-third of Texas abortion providers.
According to a statement released by TMB, Herring "unlawfully performed 268 abortion procedures" between November 6, 2013, and February 7, 2014, without holding admitting privileges at a hospital that provides OB-GYN health-care services. Herring has a hospital "admitting arrangement" with two other physicians, but no admitting privileges himself.
The Texas Department of State Health Services performed its annual inspection of Herring's clinic in December and found that the doctor had not yet obtained admitting privileges, though he issued a plan of correction to the department saying he had submitted an application for privileges at a local Houston hospital. The TMB could hold another hearing within ten days of the suspension, which was issued February 14.
Sex. Abortion. Parenthood. Power.
The latest news, delivered straight to your inbox.
The Fifth Circuit Court of Appeals heard oral arguments on a group of Texas abortion providers' challenge to HB 2 in January but has not yet issued a decision in the case. Barring further legal challenge, HB 2 is set to close all but six Texas abortion providers in September, when the final provision of the law goes into effect, requiring abortion providers to meet the standards of ambulatory surgical centers.