Judge Temporarily Blocks Alaska Medicaid Abortion Restrictions
The new rules would drastically redefine what constitutes a "medically necessary" abortion for purposes of Medicaid coverage.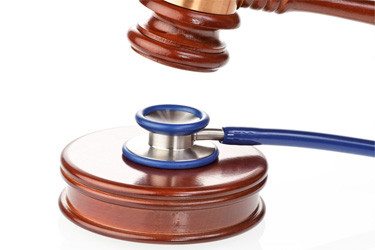 On Tuesday, an Alaska judge approved a temporary restraining order on new state rules that would drastically narrow the definition of a medically necessary abortion for purposes of Medicaid coverage.
Judge John Suddock issued the order following a hearing as part of a lawsuit where reproductive rights advocates argued the rules were unconstitutional and, if not immediately blocked, would cause irreparable harm to the Medicaid recipients in the state in need of comprehensive reproductive health care.
The six-page order is not a decision on the merits, but rather blocks the rules from going into effect while the court further considers the arguments made by attorneys on behalf of the plaintiff, Planned Parenthood of the Great Northwest. The court scheduled a status hearing for February 7, during which it will consider issuing a more lasting preliminary injunction, which would remain in place while the challenge to the constitutionality of the rules moves forward.
According to the order, during oral argument, attorneys for the state agreed to transform any temporary restraining order into a preliminary injunction to save time and resources. Presuming that agreement remains, Judge Suddock would likely issue a preliminary injunction during the hearing. But should the state object for some reason, then the court would have to schedule a separate hearing on the preliminary injunction. That hearing would take place within the next 20 days. In the meantime, the court could, at its discretion, extend the temporary restraining order issued Tuesday by up to 20 days.
Roe has collapsed and Texas is in chaos.
Stay up to date with The Fallout, a newsletter from our expert journalists.