Texas Omnibus Anti-Abortion Law Gets Fifth Circuit Hearing Monday
Texas' omnibus anti-abortion law goes on trial again Monday morning in New Orleans.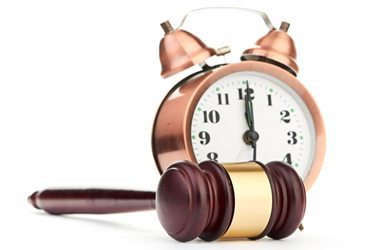 Correction: A version of this article incorrectly stated that Priscilla Owen would be on the three-judge panel Monday. Instead it was Catharina Haynes. We regret the error.
Texas' omnibus anti-abortion law goes on trial again Monday morning, as a three-judge panel on the conservative Fifth Circuit Court of Appeals in New Orleans hears from attorneys representing on one side Texas abortion providers, reproductive rights groups, and Planned Parenthood and on the other side the state attorney general's office.
Two of the four-part law's provisions have been challenged by the plaintiffs, who argue that HB 2 constitutes an "undue burden," limiting abortion providers' ability to perform safe, legal abortion by severely restricting the prescription of medication abortions, and requiring doctors who provide abortion care to secure admitting privileges at local hospitals.
The state has argued that no undue burden exists, and that it has a right to impose "inconveniences on women seeking abortion in hopes that it may lead women considering abortion to opt for childbirth instead."
Roe has collapsed and Texas is in chaos.
Stay up to date with The Fallout, a newsletter from our expert journalists.
On Monday morning, Amy Hagstrom Miller, the CEO of Whole Woman's Health, a group of reproductive health clinics that provide abortion, told Rewire that she is "honored to be here in New Orleans to represent the thousands of women and families who are denied basic human rights to health care in Texas by HB 2."
However, the three-judge panel of Republican appointees from the Fifth Circuit has already proven itself to be openly hostile to reproductive rights. Two judges, Catharina Haynes and Jennifer Elrod, overturned a lower federal court injunction against HB 2, allowing the admitting privileges provision of the law to go into effect; that same lower court did not block the medication abortion provision, and so the judges have yet to rule on it.
Judge Edith Jones will complete the panel Monday. In 2012, Jones upheld Texas' mandatory sonogram law, and in 2013 she was investigated for making racist statements in an address to law students at the University of Pennsylvania.
Hagstrom Miller says she's being "careful" with hope. "We are in this for the long run, and today's hearing is not likely to be favorable to us," she said. Still, she says she looks forward to hearing the trial and to "hearing the angle the judges take in their questioning."
About a third of Texas abortion providers stopped providing abortions after HB 2 went into effect in November 2013. All but six are expected to close next year when an as-yet unchallenged provision of HB 2, requiring that abortion providers meet the standards of ambulatory surgical centers, takes effect.