Federal Appeals Court Hears Arguments in Wisconsin Admitting Privileges Challenge
The Seventh Circuit Court of Appeals heard arguments Tuesday on the constitutionality of a Wisconsin law that requires abortion providers to have admitting privileges at a nearby hospital.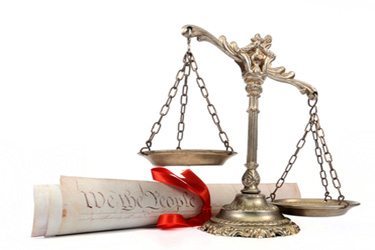 On Tuesday, the Seventh Circuit Court of Appeals heard arguments in the case challenging a Wisconsin law that requires doctors providing abortions to have admitting privileges at a hospital within 30 miles of their clinic. Wisconsin is one of five states to recently pass some form of hospital admitting privileges requirement, and the arguments come just one month after the Fifth Circuit Court of Appeals allowed a similar Texas law to go into effect despite a lower court ruling the law unconstitutional.
Wisconsin anti-choice activists quickly introduced and passed the requirement this summer, and Gov. Scott Walker (R) signed the bill, Act 37, into law just after the Fourth of July holiday. The law also has a mandatory ultrasound requirement that requires a patient to have an ultrasound and be read a script of what is on the screen before an abortion can be performed. The ultrasound portion of the law is not being challenged.
Shortly after the law was enacted, reproductive rights advocates filed a suit challenging the law as unconstitutional. Attorneys challenging the law argued that if the hospital admitting privileges portion was allowed to go into effect it would significantly reduce a patient's ability to access safe and legal abortion services in Wisconsin. According to the challengers, the bill would end the availability of abortion services at two of the four remaining abortion facilities in Wisconsin, and would significantly reduce the availability of abortion services in the two remaining Planned Parenthood facilities in Milwaukee and Madison because of the admitting privileges mandate.
In August, a federal judge agreed and granted a preliminary injunction, blocking the law from taking effect while the legal challenge proceeded. So far, federal courts have blocked similar laws in Alabama and Mississippi, while a state court in North Dakota blocked that state's admitting privileges requirement. Kansas enacted a similar provision in 2011 that was later blocked. Texas' admitting privileges law remains in effect.
Roe has collapsed in Texas, and that's just the beginning.
Stay up to date with The Fallout, a newsletter from our expert journalists.
Attorneys for the State of Wisconsin argued the requirement was needed to ensure patient safety. But U.S. District Judge William M. Conley disagreed, concluding that, "[O]n this record, the admitting privileges requirement is a solution in search of a problem." Judge Conley continued, "Even if there were some evidence that the admitting privileges requirement would actually further women's health, any benefit is greatly outweighed by the burdens caused by increased travel, decreased access and, at least for some women, the denial of an in-state option for abortion services."
The panel of Seventh Circuit Court of Appeals judges that heard Tuesday's arguments included Judge Richard Posner, a Reagan appointee who most recently admitted publicly he got it wrong when he ruled voter identification efforts were not part of a larger plan to disenfranchise minority voters. That decision helped paved the way for the Roberts Court to gut the Voting Rights Act this summer. The remaining two judges on the panel were Judge Daniel Manion, also a Reagan appointee, and Judge David Hamilton, an Obama appointee.
A decision in the Wisconsin case is not expected for months. Meanwhile, a panel of judges in the Fifth Circuit Court of Appeals will hear arguments on Texas' admitting privileges law in January.
After hearing arguments challenging the Wisconsin law Tuesday, Talcott Camp, deputy director of the American Civil Liberties Union's Reproductive Freedom Project placed the legal challenges in a broader context. "This law is part of a nationwide plan to shut down women's health centers and prevent a woman from making her own decision about whether to have an abortion," Camp said in a statement. "You have to ask yourself, if these laws are really about protecting a patient's health, why do they apply only to doctors who provide abortions and not to doctors who provide medically comparable care?"
Correction: A version of this article incorrectly noted that Kansas' admitting privileges law was in effect. We regret the error.