Texas Abortion Providers File Emergency Petition With Supreme Court Over HB 2
Attorneys for reproductive health-care providers in Texas filed an emergency petition with the Roberts Court Monday morning as a health-care crisis grips the state.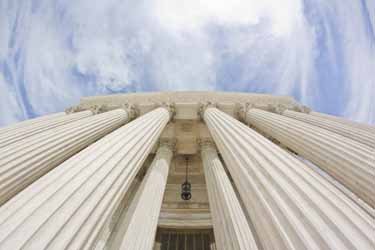 Monday morning, attorneys for reproductive health-care providers in Texas filed an emergency petition with the U.S. Supreme Court to reinstate an injunction granted by U.S. District Judge Lee Yeakel blocking a requirement that doctors who provide abortions obtain admitting privileges at local hospitals.
The injunction, granted on October 28, was lifted by the Fifth Circuit Court of Appeals following an emergency appeal by attorneys for the State of Texas. With the injunction lifted, Texas officials could move forward enforcing the law, HB 2, which threatens to close approximately one-third of the abortion providers in the state. "Right now, women in vast swaths of Texas are being turned away at clinic doors because of a bogus law that attempts to do underhandedly what states cannot do directly—block women from accessing abortion services," said Nancy Northup, president and CEO of the Center for Reproductive Rights. "We now look to the Supreme Court to protect women's access to these essential health care services while we fight this critical court battle."
As Rewire's Andrea Grimes reported late last week, patients in the Rio Grande Valley and elsewhere felt the impact of the Fifth Circuit's decision immediately. "Last week's court decision allowing this extreme measure to take effect has already begun to hit the state of Texas like a tsunami, taking away vital health services from women," said Louise Melling, deputy legal director of the American Civil Liberties Union. "The women of Texas are counting on the Supreme Court to ensure they have access to the care they need."
The decision by the Fifth Circuit to lift the injunction was not a decision on the merits of the law, which means the only court to rule on the constitutionality of those provisions has found them almost entirely unconstitutional. The appeals court will hear arguments on the constitutionality of the challenged provisions of HB 2 in January.
Roe has collapsed in Texas, and that's just the beginning.
Stay up to date with The Fallout, a newsletter from our expert journalists.