Supreme Court Rejects Challenge to Decision Striking Oklahoma Medication Abortion Ban
Reproductive rights advocates scored a win as the Supreme Court let stand an Oklahoma ruling striking that state's medication abortion ban.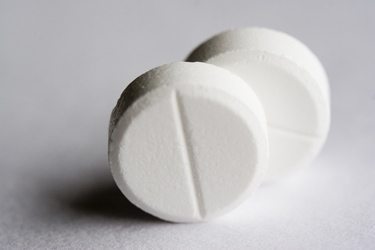 On Monday, the Supreme Court turned away a challenge to an Oklahoma law that effectively bans medication abortions, giving abortion rights activists a clear victory and taking off its docket one of two high-profile abortion rights cases this term.
The Supreme Court had earlier agreed to hear Cline v. Oklahoma Coalition for Reproductive Justice but sent the case back to the Oklahoma Supreme Court to answer what it saw as two questions of state law first. Those questions both addressed the scope of Oklahoma's restrictions on medication abortion, including whether the law bans all abortions induced by medication and whether it also bans the preferred treatment for ectopic pregnancies. Last Tuesday, the Oklahoma Supreme Court definitively ruled that the law does outlaw all abortion medication, including those methods of terminating a pregnancy specifically approved by the Food and Drug Administration (FDA).
The Robert Court's order does not explain the justices' reasoning for dismissing the challenge, only that it was "dismissed as improvidently granted." And by declining to keep the case, the Supreme Court has, for now, signaled its unwillingness to look at state laws that ban specific abortion procedures that have been approved by the federal government.
But the ruling does not answer whether the Supreme Court will weigh in on the narrower question, raised in states like Texas and Ohio, as to whether other specific medication abortion bans that target procedures not approved by the FDA are constitutional. So far, a divided federal appeals court has upheld an Ohio law that severely restricts medication abortions, and the issue is currently before the Fifth Circuit Court of Appeals, following a lawsuit over the medication abortion regulations in Texas' HB 2, that state's massive anti-choice omnibus bill.
Roe has collapsed and Texas is in chaos.
Stay up to date with The Fallout, a newsletter from our expert journalists.
With the Supreme Court refusing to hear any additional challenges to Cline, that leaves in place last week's ruling striking the Oklahoma law as unconstitutional.