Attorney Argues Death of Fetus in Minnesota Case Was Unlawful Abortion, Not Murder
A Minnesota case highlights the discretion prosecutors have when charging crimes that involve the death of a fetus.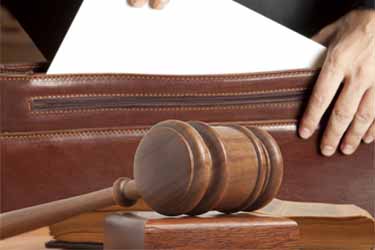 The attorney of a Minnesota man facing murder charges in connection with the death of his wife and her fetus has asked a judge to dismiss the charge relating to the fetus, arguing the death was not a case of murder, but of unlawful abortion.
Roger Holland faces first-degree murder charges for the death of Margorie Holland and the 15-week fetus she was carrying. But his attorney, Marsh Halberg, argues that charging Holland for both deaths under the murder statute violates Holland's constitutional rights, since the fetus was not viable and died along with his wife. Halberg has asked the court to dismiss the charge of murder of an "unborn child" since Minnesota has an unlawful abortion statute that arguably covers his alleged conduct.
In Minnesota, criminal abortion is an unranked offense, meaning the sentence is left up to the court's discretion, depending on the facts and circumstances of the case. Murder of an "unborn child," however, carries a sentence of up to life in prison. Halberg argues the criminal abortion statute more appropriately fits the conduct Holland's accused of, which is ending a pregnancy without the consent of the pregnant person.
According to the Pioneer Press, there's precedent for charging Holland with criminal abortion rather than murder of an "unborn child." In 1987, Donald Wickstrom was convicted under the criminal abortion statute after he assaulted his girlfriend who was eight-months pregnant at the time. Wickstrom's girlfriend survived, but the fetus did not. Wickstrom's conviction was upheld on appeal, with the court ruling the criminal abortion statute was not limited to abortions in clinical or medical settings, but "also encompassed and was intended to penalize the commission of violent acts that resulted in the loss of a pregnancy," Halberg explained, according to the Pioneer Press.
Sex. Abortion. Parenthood. Power.
The latest news, delivered straight to your inbox.
Dakota County Attorney James Backstrom disagreed, saying that argument ignores the "profound legal differences between an abortion" and the murder of an unborn child, the paper reported.
While the outcome of Halberg's motion is not likely to change the outcome of Holland's case in a substantial way—he faces up to life in prison if convicted for his wife's murder—it draws attention to the discretion prosecutors have when charging crimes that involve the death of a fetus. In defending the decision to charge Holland under the murder of an "unborn child" statute, the Dakota County Attorney's office cited the state's interest in protecting fetal life, a justification often relied on to support anti-choice restrictions.
Holland's trial began Monday.