Legal Wrap: Former Kansas AG Loses Law License, Conservatives Won't Quit With Contraception Challenges
One former attorney general loses his law license for ethics violations when he was in office, while the former mayor of San Diego pleads guilty to charges of sexual harassment.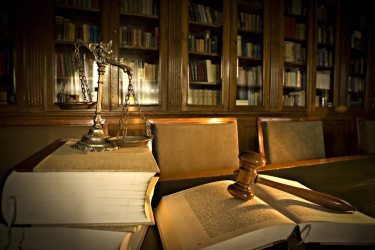 Legal Wrap is a weekly round-up of key legal reproductive rights and justice news.
The word "crusade" gets thrown around a lot in reference to the right's singular focus on cutting off access to comprehensive reproductive health care. But in the case of former Kansas Attorney General Phill Kline, there really is no better word to describe his time in office. While Kline served in Gov. Sam Brownback's administration, the state illegally targeted Planned Parenthood, coddled Operation Rescue domestic terrorists, and violated the privacy rights of minors who had abortions. And that's just the tip of the iceberg. Kline's actions have resulted in the Kansas Supreme Court suspending indefinitely Kline's law license, a penalty reserved for only the most egregious of abuses in the legal profession.
In other news of men in power behaving criminally, former San Diego Mayor Bob Filner pleaded guilty to battery and false imprisonment charges stemming from allegations he sexually harassed at least 18 women while on the job.
The Supreme Court is taking another look at affirmative action, this time considering whether states can constitutionally ban the practice. I have a rundown of the argument here, and it is not good news. But you probably guessed that already.
Roe has collapsed and Texas is in chaos.
Stay up to date with The Fallout, a newsletter from our expert journalists.
The Supreme Court also received another petition asking it to weigh in on the contraception mandate, which could still happen this term.
Finally! The shutdown is over, but naturally the fight over birth control isn't, even if the Supreme Court doesn't weigh in on the contraception mandate.
In other health-care reform news, Sheila Bapat explains how the Affordable Care Act could improve employment prospects for people with disabilities.
And we can now add Kansas to the list of states with millions of dollars to burn defending blatantly unconstitutional abortion restrictions.
Portland, Maine, moved forward with a new buffer zone law, despite promises from anti-choice activists of a legal challenge.
Reproductive health advocates are in court in Austin fighting two provisions of the new Texas omnibus anti-choice law. Andrea Grimes has the latest here.
It was just about time for another "taxpayer funding abortion" lawsuit. Thanks, Colorado.
Marriage equality didn't quite come to Michigan as advocates had hoped. But no reason to lose faith just yet.
But marriage equality did come to New Jersey. Hooray!