Lawsuit Challenging Texas Anti-Choice Law Heads to Court
A lawsuit challenging two tenets of Texas' new omnibus anti-choice law will go before a judge for the first time today.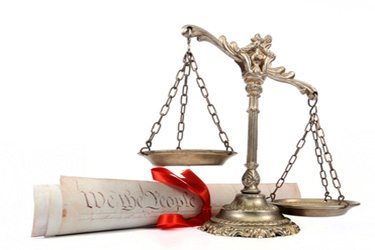 A lawsuit challenging two tenets of Texas' new omnibus anti-choice law will go before a judge for the first time Monday. A coalition of abortion providers and civil and reproductive rights groups is fighting to block the legislation, which they say will have devastating effects on Texans' access to safe, legal abortion care.
"We believe that the courts will determine that the State of Texas has actually violated the 14th Amendment, making it virtually impossible for them, many of them, to get a safe and legal abortion," said the plaintiffs' attorney Jim George in September, referencing the 14th Amendment's Equal Protection clause.
Proponents of HB 2, which became law this summer after state Sen. Wendy Davis' 13-hour filibuster forced Gov. Rick Perry to call a third special session to pass the bill, say the legislation is meant to protect the safety of Texans who seek abortion by, in part, severely restricting the prescription of medication abortions and requiring doctors who provide abortions to have admitting privileges at a hospital within 30 miles of where they perform procedures. However, the Texas Hospital Association, the Texas Medical Association, and the American College of Obstetricians and Gynecologists all opposed the bill, along with the Texas abortion providers who have now joined together to sue the state, saying it would put Texans' lives at risk by mandating a potentially less effective dosage of the medication abortion regimen and unnecessarily limiting the ability of doctors to perform safe, legal procedures across Texas.
In Planned Parenthood v. Abbott, the American Civil Liberties Union and the Center for Reproductive Rights join a group of abortion providers, including some from Planned Parenthood and Whole Woman's Health, in challenging only the parts of HB 2 that they say have the most immediate and, according to Jim George, "draconian" effects on abortion access. The parts of the law that make abortion illegal after 20 weeks and which mandate that abortion providers meet the same standards as ambulatory surgical centers are as yet unchallenged.
Roe has collapsed and Texas is in chaos.
Stay up to date with The Fallout, a newsletter from our expert journalists.
The legal opponents of HB 2 are hoping to secure a preliminary injunction against the challenged portions of the law, which are set to go into effect October 29 along with the 20-week abortion ban. The requirement that abortion providers meet ambulatory surgical center standards does not go into effect until September 2014.
Rewire reporter Andrea Grimes will live-tweet today's hearing from the Austin courthouse; follow her on Twitter at @andreagrimes.