Planned Parenthood Sues to Block Iowa Telemedicine Ban
A lawsuit filed Monday hopes to preserve access to medical abortion for rural Iowans.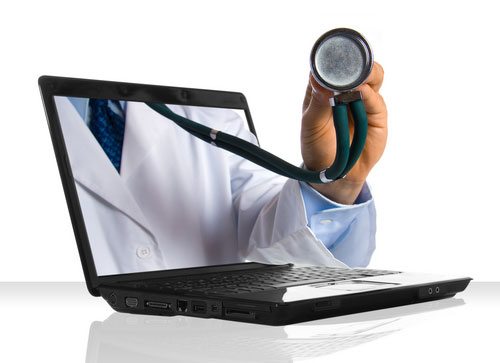 On Monday, Planned Parenthood of the Heartland filed a lawsuit asking a Polk County, Iowa, district judge to block the Iowa Board of Medicine from implementing a rule change that they claim would ban telemedicine abortions in the state.
The Iowa Board of Medicine voted in August to approve a new administrative rule that would require in-person meetings between doctors and patients for administration of medication abortions as well as direct after-care services. This rule directly targets a practice of Planned Parenthood of the Heartland during which physicians at rural clinics use a remote-controlled system to see patients and disperse the abortion pill RU-486.
Planned Parenthood will ask the court to issue a motion for a state that would prevent the rule from taking effect November 6 while there is litigation challenging the merits of the rule.
Proponents of the rule claim it is necessary to protect patient safety, a claim disputed by Planned Parenthood of the Heartland President and CEO Jill June. "Our No. 1 priority is the health and safety of our patients," said June in a statement. "The decision by the Board of Medicine jeopardizes the health of women in our state and creates unnecessary barriers for a woman to obtain the safe health care she needs."
Roe has collapsed and Texas is in chaos.
Stay up to date with The Fallout, a newsletter from our expert journalists.
Planned Parenthood contends there's no evidence to support the need for the rule, in part because the board didn't develop any. "It's evident that this ruling was not based on the health and safety of women in our state—it was based on politics," said June. "There was no medical evidence or information presented to the Board that questions the safety of our telemedicine delivery system. … The reality is, this rule will only make it more challenging for a woman to receive the safe health care she needs."
Planned Parenthood of the Heartland Medical Director Jill Meadows further explained that the rule "puts the health and well-being of Iowa women in jeopardy and impedes my ability to offer safe health care in rural communities throughout this state."
If the rule goes into effect as scheduled in November, Planned Parenthood of the Heartland says it will be forced to suspend telemedicine abortion programs at 15 health centers in Iowa. A hearing on Planned Parenthood's request for a stay has not yet been scheduled.