Ninth Circuit Strikes Down Arizona Law Defunding Planned Parenthood
A federal appeals court ruled the state's attempts to cut Planned Parenthood out of Medicaid funding were unlawful.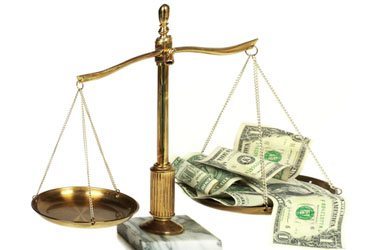 A federal appeals court ruled Thursday against Arizona's attempts to disqualify Planned Parenthood from state Medicaid funds. The court held that an Arizona law banning the state from contracting with organizations that provide abortions violates federal law. The ruling upholds a permanent injunction blocking the law that had been entered by a lower court in February.
According to the Ninth Circuit Court of Appeals, Arizona's HB 2800 violates the federal Medicaid Act's requirement that Medicaid recipients be free to choose their provider by "precluding Medicaid patients from using medical providers concededly qualified to perform family planning services to patients in Arizona generally, solely on the basis that those providers separately perform privately funded, legal abortions." Attorneys for the State of Arizona had argued that the term "qualified" in the Medicaid Act was "too vague for the court to enforce" and therefore the state was free to come up with its own definition of qualified, including one that discriminated on the basis of providing access to abortion care.
The Ninth Circuit strongly disagreed. According to the court:
Arizona's argument hinges on construing the statutory term "qualified" not according to its ordinary meaning, but instead as a Medicaid-specific term of art conferring upon the states plenary authority to withhold Medicaid funds on any policy grounds they prefer to pursue. Under Arizona's reading, states can determine for any reason that a provider is not qualified for Medicaid purposes, even if the provider is otherwise legally qualified, through training and licensure, to provide the requisite medical services within the state.

Roe has collapsed in Texas, and that's just the beginning.

Stay up to date with The Fallout, a newsletter from our expert journalists.
As the court noted, Arizona's argument ignores not simply the clear meaning of the statute, but all common sense. The Ninth Circuit further explained that if it were to accept Arizona's argument that the term "qualified" was in fact too "vague" for courts to interpret and that states were then free to make up any definition they choose, such an argument would entirely gut the "provider-choice" provision of the Medicaid Act.
Thursday's ruling is the second in less than a month from the federal courts blocking state attempts to strip Planned Parenthood of Medicaid funds. In July, a federal judge in Indiana blocked a similar law. "Over and over again, courts have said that states cannot block people from getting preventive health care at Planned Parenthood, and the vast majority of the American public agrees," Cecile Richards, president of Planned Parenthood Action Fund, said in a statement. "All women, no matter where they live, should be able to get quality, affordable health care from the health care provider they know and trust."
"This is not only a victory for Planned Parenthood's patients in Arizona, it is a victory for the nearly three million people who turn to Planned Parenthood health centers each year across the country," Richards added.
A copy of the 32-page ruling can be found here.
Attorneys for the State of Arizona have the option of petitioning the Supreme Court to look at the issue, but it's not at all clear if they will. In May, the Roberts Court declined a request to review a similar decision by the Seventh Circuit Court of Appeals permanently blocking Indiana's attempts to defund Planned Parenthood.