North Carolina Passes 'Motorcycle Safety' Abortion Bill
SB 353 now heads to Gov. Pat McCrory for his signature. McCrory has already stated that he will sign the bill, despite his campaign promise not to sign into law any abortion restrictions.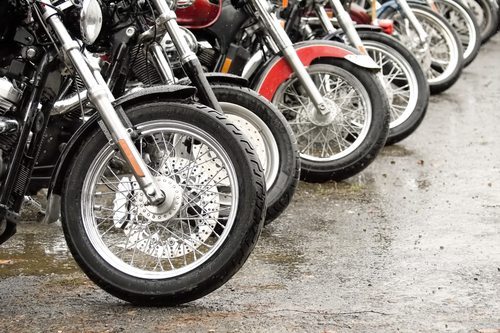 Despite predictions, North Carolina's SB 353, the motorcycle safety bill that was rewritten as an omnibus abortion bill, was not passed late at night completely out of the public eye, but rather mid-evening Thursday, with limited debate.
The legislation, which bans sex-selective abortions, telemed abortions, and coverage of abortion in the state health insurance exchange and could close many of the state's abortion clinics, was moved from the rules committee early in the afternoon, brought up for debate around dinner time, and passed with a 32 to 13 vote just over an hour later. The bill now heads to Republican Gov. Pat McCrory's desk for his signature.
During Thursday evening's senate debate—the bill received house approval a few weeks earlier—bill opponents noted that the American Congress of Obstetricians and Gynecologists and other major medical groups disapprove of the clinic regulations contained in the bill. Multiple senators argued that the legislation is not about safety, as bill supporters claim, but rather about trying to obstruct the constitutional right to abortion.
"You have the votes to do what you want, so why these sneak attacks?" asked state Sen. Angela Bryant (D-Nash). "It is disingenuous to put forth this ideological agenda in the guise of women's health. We are not buying this disguise; it completely infringes on our human and reproductive rights."
Roe is gone. The chaos is just beginning.
Follow Rewire News Group on Twitter to stay on top of every breaking moment.
"If you really cared about women's health, you would ask the women," said state Sen. Gladys Robinson (D-Guilford), who also told bill supporters in the legislature that her constituents, not theirs, will be the ones who lose access to safe abortion care. "We will pick up women off the streets. You won't. They aren't in your neighborhood. You don't care about them, but we'll pick them up and take them to the emergency rooms or take them to the morgues."
After roughly an hour of debate, the senate voted to concur, sending the final bill to Gov. McCrory. Although he had made a campaign promise not to sign into law any abortion restrictions, Gov. McCrory has already stated that he will sign SB 353, justifying it as a bill about women's health and safety. The governor previously threatened to veto HB 695, which contained slightly different versions of the abortion amendments in SB 353.
"It's not too late for the Governor to do the right thing, and veto this bill. If he signs it, he would be going back on his campaign promise and sending a message that he can't be trusted to stick to his word," Suzanne Buckley, executive director of NARAL Pro-Choice North Carolina, said in a statement.
"We trusted Gov. McCrory to be honest when he said he would not sign a single new restrictions on women's health," Melissa Reed, vice president of public affairs at Planned Parenthood Health Systems, told WRAL.com. "It's time he keep his word."