Texas Republican Files 'Heartbeat' Ban (UPDATED)
The ink is barely dry on a bill that may close most of the abortion clinics in Texas, but one legislator is already proposing new restrictions.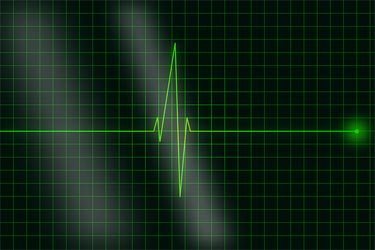 UPDATE, July 19, 8:50 a.m.: The text of the bill has now been released. It says that the heartbeat ban would only go into effect if Roe v. Wade is overturned:
This subchapter ["Abortion After Detection of Fetal Heartbeat"] is not enforceable until the 91st day after the date of publication in the Texas Register of a finding of fact made by the attorney general that: (1)  the United States Supreme Court has issued a decision overruling Roe v. Wade, 410 U.S. 113 (1973); (2)  any other state or federal court has issued an order or judgment restoring, expanding, or clarifying the authority of states to wholly or partly prohibit or regulate abortion under the United States Constitution; or (3)  an amendment to the United States Constitution that restores, expands, or clarifies the authority of states to wholly or partly prohibit or regulate abortion has been adopted.
Just hours after a massive anti-abortion bill was signed into law by Republican Texas Gov. Rick Perry, new legislation was introduced to restrict safe abortion access in the state even further. On Thursday, Rep. Phil King (R-Weatherford) introduced HB 59, a "prohibition on abortion after detection of a fetal heartbeat." The bill would ban abortions even earlier in gestation than HB 2, negating one aspect of the newly-signed law, which as of September will ban abortions after 20 weeks (if it is not tied up in litigation by then). But a limited period for debate in the special session, as well as a history of heartbeat laws not being implemented, leaves the future of the proposed bill in doubt.
Although the text of HB 59 has not been released, similar heartbeat bans have popped up in other states in the last few years, all designed to ban abortion at the point when an embryonic heartbeat can be detected. In some cases, that could be as early as six weeks' gestation (or four weeks after conception), which is before many people are even aware they are pregnant.
Roe has collapsed and Texas is in chaos.
Stay up to date with The Fallout, a newsletter from our expert journalists.
An Arkansas heartbeat bill that would have banned abortion after 12 weeks was blocked by the courts as unconstitutional. A North Dakota heartbeat bill that would ban abortions even sooner has not yet gone into effect, but reproductive rights advocates sued to have it enjoined as well.
The Texas legislature is on break until July 25. It is unclear if the new bill will be heard in this session, which is the second special session of this legislative year.