Judge Temporarily Blocks Wisconsin Admitting Privileges Law
Late Monday a federal judge issued a temporary restraining order, blocking enforcement of a new law designed to practically eliminate abortion access in the state.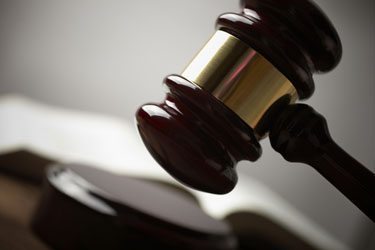 Monday evening a federal judge in Wisconsin granted a temporary restraining order to stop the enforcement of Wisconsin Act 37 (SB 206), a new law that bans doctors who lack admitting privileges at area hospitals from performing abortions. The law was challenged last week by the American Civil Liberties Union, the ACLU of Wisconsin, the Planned Parenthood Federation of America, and Planned Parenthood of Wisconsin.
Introduced in the legislature on June 4, passed nine days later, and signed into law Friday by Gov. Scott Walker, the law also requires a mandatory ultrasound before a woman can get an abortion, but that provision of the law is not being challenged. The law was to take effect Monday.
In granting the temporary restraining order, the court said:
[T]here will almost certainly be irreparable harm to those women who will be foreclosed from having an abortion in the next week either because of the undue burden of travel or the late stage of pregnancy, as well as facing increasing health risks caused by delay. Since the State has failed to date to demonstrate any benefit to maternal health of imposing this restriction, there is no meaningful counterweight recognized by the United States Supreme Court to justify the Act's immediate enforcement. … [T]he public's interest is best served by imposing a temporary restraining order on enforcement of the admitting privileges requirement until this court can address its merits on a more complete record.

Roe is gone. The chaos is just beginning.

Follow Rewire News Group on Twitter to stay on top of every breaking moment.
The Wisconsin law imposes a requirement that abortion providers obtain hospital admitting privileges, a requirement opposed by medical experts, including the American Congress of Obstetricians and Gynecologists (ACOG). Wisconsin's bill was opposed by the Wisconsin Medical Society, the Wisconsin Hospital Association, the Wisconsin Public Health Association, the Wisconsin Academy of Family Physicians, the Wisconsin Association of Local Health Departments and Boards, and the Wisconsin Alliance for Women's Health. If not blocked, abortion would only be available to women in Madison and Milwaukee, forcing women in many parts of the state to travel at least an extra 200 miles round-trip to access safe, legal abortion; under existing Wisconsin law they already must make that trip twice.
"This ruling is a step in the right direction for the women of Wisconsin who can now continue to make their own personal, private health care decisions," said Planned Parenthood of Wisconsin President and CEO Teri Huyck in a statement. "We are confident that the Court will ultimately recognize if Act 37 is not blocked, it would unconstitutionally restrict the ability of Wisconsin women, including victims of rape and incest and women who are in need of an abortion to preserve their health, to access safe and legal abortions. "
While the law is enjoined, Planned Parenthood of Wisconsin and Affiliated Medical Services will be able to maintain abortion services for women in Wisconsin at the four facilities offering abortion in Madison, Milwaukee, and Appleton while the parties make arguments to the court on the constitutionality of this law.
Abortion opponents have been pushing for hospital staff privileges requirements that apply only to physicians who provide safe, legal abortion as part of a national strategy to limit abortion access. The only remaining health center providing abortions in Mississippi was on the verge of closing because of a similar requirement after a law was passed there in 2012. The Mississippi law was recently enjoined by a federal district court because it would have shut down the state's only legal abortion provider. Earlier this year, North Dakota enacted a staff privileges requirement, which could force the state's only legal abortion provider to close as well. In addition, abortion providers in Alabama recently filed a suit to stop the enforcement of an admitting privileges requirement in that state, which has been temporarily restrained by a federal court.
Wisconsin already has more than a dozen laws restricting abortion, including some of the strictest regulations in the nation. Current law already requires that all women deciding on abortion be offered an ultrasound. Under Wisconsin's current abortion restrictions, women would have to take these long trips twice and more than 24 hours apart, which may be logistically challenging and costly and could risk patients delaying medical care.
The restraining order will remain in place pending a full hearing on the legal challenge July 17.