North Dakota Petition Drive Sponsor: State's Only Abortion Clinic 'Intimidated' Potential Signatories
Angry that he was unable to gather enough signatures in time, the sponsor of an amendment to put anti-choice bills up for a vote blames the only abortion provider in the state for the effort's failure.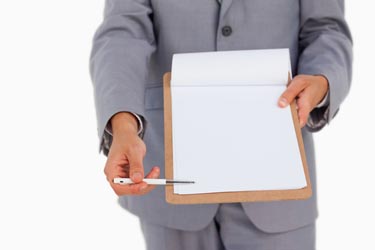 In the wake of multiple abortion restrictions passed in North Dakota during the 2013 legislative session, Gary Hangsleben, an anti-choice activist in the state, spearheaded a committee focused on putting the new abortion bans—including a bill that could close the state's only abortion clinic and one that would ban abortion at the point when an embryonic heartbeat can be detected—up to a popular vote. Hangsleben and the committee have been gathering the signatures to do so, but 90 days after the bills were signed into law they don't have enough signatories to be approved.
Hangsleben blames Red River Women's Clinic, the state's only abortion clinic, for the defeat, saying the clinic's leader "intimidated" people out of signing the petitions. "Everything has gone really smoothly except I can only guess the clinic has intimidated people across the state not to support the referral," Hangsleben told the Dickinson Press. "We had a lot of supporters, but I can only guess [Tammi Kromenaker, Red River Women's Clinic's director] sent out emails and made calls not to support the referral."
Kromenaker told the paper that she posted one note about not supporting the referrals on the clinic's Facebook page. "Constitutional rights should not be put to a popular vote," she said. "I understand people's passion for what happened in the legislature, but we don't believe the referral process was the way to go in this situation."
There's little doubt that the constitutionality of these laws will be questioned. The Center for Reproductive Rights already announced a challenge to the state's admitting privileges law, and now also will challenge the heartbeat and gender-selection bans as well.
Roe has collapsed and Texas is in chaos.
Stay up to date with The Fallout, a newsletter from our expert journalists.
In the meantime, Hangleben has vowed to take his challenge to the state supreme court and demand an extension to gather more signatures.