North Dakota Accrues Steep Legal Fees Defending Medication Abortion Ban
The state has set aside $400,000 to defend its most recent abortion restrictions. But with so many new laws to challenge, $400,000 might not be enough to cover the costs.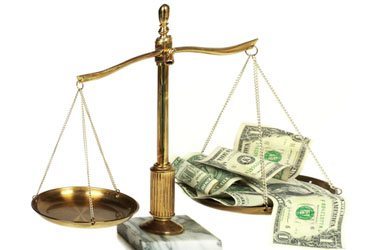 Residents of North Dakota are getting a lesson in just how expensive it is to defend an unconstitutional abortion ban. According to reports, the state has spent more than $52,000 defending the state's 2011 medication abortion ban, and the state attorney general's office is expect to ask the state's Emergency Commission for an initial $30,000 this week to begin covering the costs.
According to reports, North Dakota lawmakers have set aside approximately $400,000 in all to defend against any legal challenges that spring up from a host of new restrictions passed this year, including the state's fetal heartbeat ban, which could ban abortion as early as six weeks into pregnancy. Other restrictions passed this year include a law banning abortions sought because of a genetic defect and a targeted regulation of abortion providers (TRAP) provision that requires doctors who perform abortions to have hospital-admitting privileges. North Dakota also passed a so-called fetal pain ban that criminalizes abortions after 20 weeks. Each restriction is set to take effect August 1.
A judge has already temporarily blocked the state's medication abortion ban, calling the law "simply wrongheaded" and preventing it from taking effect August 1. A written opinion detailing the injunction is expected later this month, but lawyers for the state have promised an appeal.
The legal expenses defending these laws represent a fraction of the state's budget surplus, which has accumulated thanks to a boom in oil exploration and development in the state. Among the expenses associated with defending the law is a bill for more than $49,000 for Dr. Donna Harrison, president of the American Association of Pro-Life Obstetricians and Gynecologists, who testified in April as an expert witness for the state in the trial challenging the law.
Sex. Abortion. Parenthood. Power.
The latest news, delivered straight to your inbox.
The expenses are likely just a taste of the legal bills to come now that anti-choice activists have decided North Dakota is the newest staging ground for the battle to overturn Roe v. Wade. Given that lawmakers have already spent $52,000 without even making it to the appeals stage, it seems likely that they may go over $400,000 when all is said and done.