The Department of Defense, Sexual Assault, and the Future
As a former civilian social worker for the Air Force, I cannot help but weigh in on the national debate about how to reform the Department of Defense's sexual assault policies.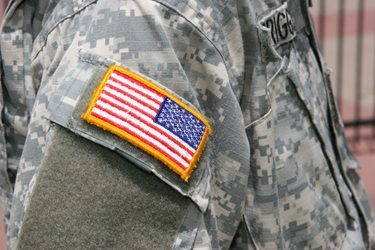 As a former civilian social worker for the Air Force*, I cannot help but weigh in on the national debate about how to reform the Department of Defense's (DOD's) sexual assault policies. With President Obama publicly stating that he will not "tolerate" the problem of sexual assault in the military, this moment in history allows us to have a forthright conversation about how to address these issues in the future. I submit my opinion on the matter.
1) We cannot consider the DOD response a chain of command versus law enforcement disagreement—in other words, how the investigation is handled in terms of leadership and disclosure to the work unit, or the command holding up or even circumventing the complaint process. While I know that command has been a barrier to successful prosecution in many cases, a collaborative strategy between law enforcement and command must occur. That is, there must be a strategy of accountability and one that does not allow for impunity to prevail in the "good 'ol boy" system.
I would like to point to the history of aggressive Air Force suicide prevention policy and programming that took place in the late 1990s. The suicide rate was such that unit commanders as well as law enforcement officials were brought together as partners in preventing suicide. Briefly, the scenario was as follows: Research on suicide indicated that a significant number of suicides took place in proximity to Air Force law enforcement interviews related to prosecution. It was theorized that in the hours after the interview, the alleged criminal would return home or to barracks without the support of command. Those individuals were at higher risk for suicide due to their fears about losing their job, the shame and stigma of law enforcement intervention, and social isolation. The Air Force undertook the revision and development of administrative standards to ensure that at-risk airmen would be escorted back from the law enforcement offices to their home. Partnering an appropriate officer from the unit to provide social support was theorized to buffer the stress during the first hours and days after a sensitive law enforcement interview. While I was skeptical at first, this program, which was mandated by the Air Force Surgeon General, resulted in a dramatic decline in suicides. This statistically significant change in the suicide rate is a positive example of collaboration between law enforcement and a soft touch of command (prior to prosecution), leading to a kinder and more effective approach to law enforcement.
In this approach, every commander who had a suicide in his or her unit was held accountable for reporting the case and forensic background to the highest levels of the DOD. Commanders were observed for how they prevented and then responded to a suicide, with some commanders removed from their leadership positions after review.
Roe has collapsed and Texas is in chaos.
Stay up to date with The Fallout, a newsletter from our expert journalists.
2) Social workers and other professionals on DOD installation should have more power—something like a whistle-blower approach through which they would be better protected. This is not as simple as it may appear. Many of the social workers on DOD installation are civilian employees, and they adhere to an ethical code of conduct that is above and beyond DOD directives. Protection from harm, in the "do no harm" sense, is not new to ethical discourse, but the concept is complicated when making decisions about the best path forward.
I am reminded of a case that I observed in the Navy. A civilian social worker became aware of the rape of a young sailor. She requested that command remove the young woman from military accommodations, which were in close proximity to the male perpetrator. In good practice, this social worker was responding to issues of trauma as well as safety as the case was being investigated. The command failed to respond, and the young woman was faced with sleeping in a dorm in close proximity to the perpetrator, which was unbearable to her. As a result, an active-duty nurse intervened and invited the young rape survivor to stay in her guest room. This active-duty nurse, an officer, was responding to the circumstances and acting on her own. This officer was charged with fraternization (she was an officer and the sailor a junior enlisted), and the rape survivor was ordered, by command, back to barracks. This is an example of a "whistle-blower" opportunity. In the end, I understand that the rape case was dropped by the sailor, who was demoralized and living in fear.
3) We must be honest about rape and the climate of rape during conflict, especially in combat zones. War rape has been well documented around the world, including the feminization of men and rape of men in military units. Also, we continue to share stories of women being paralyzed with fear when they find themselves walking to the latrines after dark; often a buddy system must be used for safety. While I have no idea exactly how pervasive this problem is, it is a serious problem. And in order to move forward, the truth is essential. The DOD must carry out a massive forensic review of the circumstances of sexual assault and rape, and the key characteristics must be identified. The behavior of command must be reviewed by microscope, when possible. And people must be removed from leadership when they have contributed to the problem by putting on blinders or, worse, by trying to silence rape claims.
4) That third point cannot be emphasized enough, because the nearly 37 percent increase in rape reports in the past year represents just the tip of the iceberg with regard to this problem. In the general population, it's estimated that less than half of rapes are reported. In the DOD environment, that rate may be far lower.
These are my opinions, based on far too many experiences than I can even begin to describe, including my own successful escape from a sexual assault on a military installation.
*Rotabi previously worked for the USAF in England, managing a child abuse and domestic violence prevention program on the RAF Lakenheath and RAF Mildenhall bases. She continues to work with veterans who have returned from recent combat in the MISSION: Healthy Relationships program.