Minnesota Judge Tosses Lawsuit Challenging Insurance Coverage for Abortions
In Minnesota, low-income women will continue to be able to have insurance coverage for medically necessary abortions thanks to a recent ruling.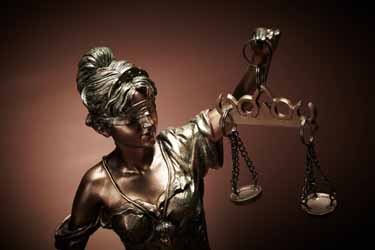 On Thursday, Minnesota Judge Kathleen Gearin dismissed a lawsuit seeking to end all state insurance coverage of abortion services for women.
Minnesota is one of a handful of states that protects via state law the use of Medicaid funds for abortion services in some limited circumstances, including when an abortion is "medically necessary." The Doe v. Gomez decision held that the Minnesota Constitution's guaranteed right to privacy ensured "the difficult decision whether to obtain a therapeutic abortion will not be made by the government, but will be left to the woman and her doctor." Under Gomez, then, the state's Department of Human Services is constitutionally required to cover therapeutic abortions for women eligible for public assistance. To monitor those expenditures, DHS has women provide a statement of medical necessity, completed and signed by a doctor to justify the expenditure.
Since the ruling, anti-choice activists in Minnesota have made undoing Gomez a key focus, and this latest lawsuit is simply another iteration of that quest.
The plaintiffs, the Rev. Brian Walker and his wife Denise Walker, filed the lawsuit as a "taxpayers' challenge," alleging that DHS had illegally funded over 37,000 abortions since 1999, since some medical necessity statements included economic reasons among the reasons for needing a procedure. Further, the plaintiffs argued, because there's no way for DHS to accurately and sufficiently police the reasoning offered by women and their providers, the only sensible solution is to dissolve the Gomez precedent entirely.
Roe has collapsed and Texas is in chaos.
Stay up to date with The Fallout, a newsletter from our expert journalists.
Judge Gearin made short work of plaintiffs' claims, holding they failed as a matter of law and noting that the department's "decision to rely upon a physician's decision that a patient is seeking an abortion for legitimate therapeutic reasons is neither illegal or unreasonable." Furthermore, the court noted, it would be illegal for any court to order DHS to conduct an accounting like the one requested by the plaintiffs because it would "require the Court to become excessively involved in the operations an policies of the Department of Human Services." The outcome pushed by the plaintiffs would "force this judicial branch to interfere with the executive branch's duty to implement both case law and legislatively enacted statutes." Finally, the court noted, "[t]he procedure set up by DHS in the exercise of its discretion may not be perfect, but it does ensure that the woman's right to privacy in consulting with her doctor about a difficult decision is protected."
Stephanie Toti, senior staff attorney with the Center for Reproductive Rights told Rewire, "We're thrilled the suit was dismissed, and rightly so. We think the opinion got it right that there is no evidence of illegality or impropriety as was alleged."
Toti explained that the ultimate goal of the lawsuit was to eliminate fairness in insurance coverage for abortion services. "The judge reaffirmed that women have a fundamental right to access abortion services" Toti said. "It's critical that all women have access to affordable reproductive care, including abortion. These are essential services to protect their health."
The national anti-choice advocacy group Alliance Defending Freedom represents the Walkers and filed the suit on their behalf. In February of this year, the Center for Reproductive Rights and Minnesota-based non-profit Gender Justice filed a motion to intervene in the suit on behalf of a Minnesota group, Pro-Choice Resources, which helps provide funding to low-income women seeking abortion care. On Friday, Judge Gearin denied that motion as moot, citing dismissal of the Walkers' claims. Pro-Choice Resources and its attorneys have not yet decided whether they will appeal that ruling and are considering all available next steps.