Attempts to Use Gosnell Case to Restrict Abortion Access Failing, But Antis Continue to Push
More lawmakers are using the Gosnell trial to create TRAP laws, but their bills are going nowhere.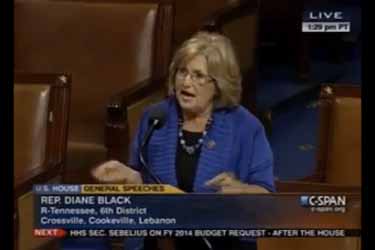 Targeted regulation of abortion provider (TRAP) bills were the restriction of choice for the 2013 legislative session, even before anti-choice activists began focusing every second of their time on the trial of Kermit Gosnell. North Dakota, Alabama, and Indiana are just a few of the states that proposed a variety of facility rebuilding and admitting privilege requirements before the murder trial began in March.
In the past few weeks, however, we've seen a number of new bills proposed by lawmakers hoping to use the public scrutiny of abortion care to their advantage. Members of the Minnesota house are proposing that clinics be licensed and inspected, requiring them to pay thousands of dollars in fees each year, despite not explaining how this would increase abortion safety of abortion or address unfounded accusations that the state's waiting period is not being adhered to. The bill, which has been proposed and has failed before, is unlikely to be signed into law, but is a continuing piece of the deliberate anti-choice message equating all clinics and providers with Gosnell's actions.
Another bill that would require abortion clinics to get hospital admitting privileges was blocked in South Carolina, despite state Sen. Lee Bright (R-Spartanburg) arguing that without board certification and hospital privileges, a future Gosnell can't be stopped. "It's a fly by night kind of operation in some places. We don't ever wanna see something in South Carolina like we saw in Pennsylvania," South Carolina Senate candidate Richard Cash told ABC Columbia.
TRAP law requirements, such as licensing, refurbishing, and admitting privileges, don't make abortion safer, but they can do the opposite, especially if the laws result in clinic closures or make abortions more expensive or difficult to access. TRAP laws have become such a danger that the American Congress of Obstetricians and Gynecologists (ACOG) has felt the need to weigh in to try and convince legislatures to cease with the unnecessary requirements.
Sex. Abortion. Parenthood. Power.
The latest news, delivered straight to your inbox.
The American Congress of Obstetricians and Gynecologists (ACOG) believes physicians who provide medical and surgical procedures, including abortion services, in their offices, clinics, or freestanding ambulatory care facilities should have a plan to ensure prompt emergency services if a complication occurs and should establish a mechanism for transferring patients who require emergency treatment. However, ACOG opposes legislation or other requirements that single out abortion services from other outpatient procedures. For example, ACOG opposes laws or other regulations that require abortion providers to have hospital admitting privileges. ACOG also opposes facility regulations that are more stringent for abortion than for other surgical procedures of similar low risk.
Still, lawmakers are eagerly trying to use these bills to block abortion access, all in the name of women's safety, and they'll characterize every clinic as a Gosnell-like horror if it will support their agenda. Anti-choice activists have made it their mission to make the charges against Gosnell about the entire abortion industry. "The Kermit Gosnell trial is not a unique situation. In fact, the Gosnell case explains why abortion clinics go to such great lengths to keep life advocates away from public property surrounding their facilities," said representatives of leading anti-choice organizations, including the American Life League, the Susan B. Anthony List, Priests for Life, and Life News in a joint public statement. "Although only one abortionist is being prosecuted today, the entire abortion industry is on trial. … Let the history books be written that these are the last days of legalized abortion on demand."
Reproductive rights advocates know that despite their badgering of the media and their push for unnecessary and burdensome clinic regulations, the attempt to use Gosnell's trial to end legal abortion will ultimately fail. As sociologist Carole Joffe told NPR, "Those opposed to abortion are trying to make the argument that all abortion providers are like Gosnell, which, of course, is absurd." Prohibitive regulations meant to close providers are what creates more Gosnells, not eliminates them.