With True Courage: Rape Survivors Testify Against Ex-Dictator of Guatemala
Today, in post-conflict Guatemala, there is a war against women. At least two women die daily as a result of femicide, and the crime often includes torture and rape.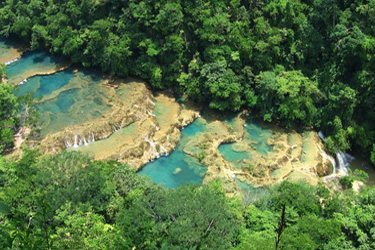 Efrain Rios Montt, an ex-military dictator of Guatemala (1982-1983) stands trial for war crimes in the Central American nation that suffered the longest civil war in the history of the Americas (1960-1996). Unfortunately, the peace and reconciliation process has been slow, and oftentimes I wonder if there really is peace. Today, in post-conflict Guatemala, there is a war against women. At least two women die daily as a result of femicide—the killing of women simply because they are women. The crime itself often includes torture and rape.
Sadly the beautiful landscape of Guatemala, with its significant Mayan population, has an ugly history of rape. During Montt's trial, an entire day was set aside to specifically focus on the testimony of rape survivors. Sadly, the women were not given privacy, and their testimony was totally public, no doubt re-victimizing the witnesses as they recounted their rape experience, often through tears.
The truth may set you free, but speaking the truth is difficult in many parts of the world. Guatemalans know all too well that it is risky to speak out against the war regime. However, with courage, these rape survivors made their case that Montt is indeed a war criminal ordering genocide during his rule. His hands are covered in the blood of the Mayan peoples of Guatemala.
For years there have been outcries that Montt should stand trial and quiet resistance from the ruling elite, including Congress, where Montt has been a prominent member. Now, Guatemalan Supreme Court judges will rule on the case. Those of us committed to the people of Guatemala watch and wait to see if impunity will again derail justice. Or will Montt finally be punished for his crimes as the world watches?
Roe has collapsed in Texas, and that's just the beginning.
Stay up to date with The Fallout, a newsletter from our expert journalists.
We wait for the answer, and while I could not accompany these women as they testified, I was there in spirit. I encourage everyone to join me in watching this trial and also joining the thousands of rape survivors in Guatemala in spirit. Many continue to live in extreme poverty and under conditions of oppression. Our solidarity is one way to show respect for human dignity and remind the current-day Guatemalan ruling elite that true peace means that brutalizing women must end now. And a civil society must emerge in which all peoples are protected in order to fully realize peace.