Colorado Push to Ban All Abortions Dies in Committee
An extreme proposal for a total abortion ban doesn't make it for a full vote.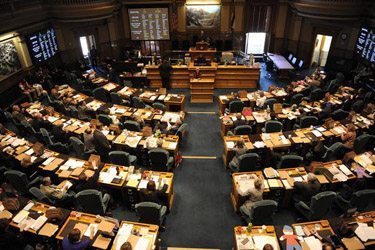 A Colorado bill that would have outlawed all abortions in the state has died in committee, the Denver Post reports. Calling the bill "too extreme" the House committee voted 7 to 4 to kill the bill, with one Republican joining the six Democrats to table the proposal. Rep. Humphry's blanket abortion ban is just one of a handful of legislative bills being considered this session, including a ban on "gender" based abortions and a ban on entities that provide or refer for abortions from receiving any taxpayer funding.