Ohio's Push For Fertilized Eggs As People Appears Doomed
The state has less than two weeks to gather 95 percent of their necessary signatures.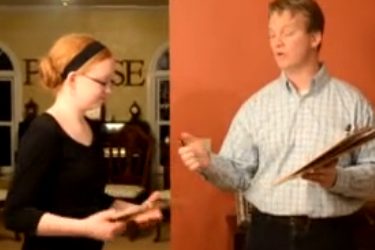 How disinterested are Ohioans in granting legal rights to fertilized eggs? With less than two weeks remaining in an attempt to gather support to put the issue on the ballot, Personhood Ohio has gathered just five percent of the signatures needed.
Via Fox News:
With less than two weeks before a crucial July deadline, the group's director says it has close to 20,000, or 5 percent, of the roughly 385,000 signatures required for the proposed personhood constitutional amendment to appear on November ballots.

Stacks of signatures have yet to be counted, and more arrive each day.

Sex. Abortion. Parenthood. Power.

The latest news, delivered straight to your inbox.

Still, Patrick Johnston, the director of Personhood Ohio, acknowledges that the group might not get enough signatures in time to make the ballot for this year's presidential election.

"I don't know what I'm going to get the last week of this month, but it needs to be a ton to get it by July 4," Johnston said in an interview this week with The Associated Press.
Maybe at some point the so-called Personhood movement will get the picture and move on.