Rewire Editor-in-Chief Receives Award from Association of Reproductive Health Professionals
We are honored to have recieved the 2011 Preserving Core Values in Science Award from the Association of Reproductive Health Professionals.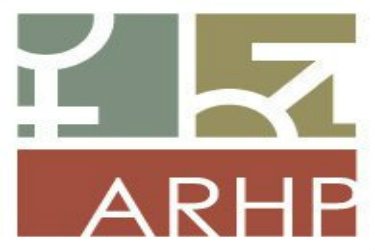 On September 17th, Jodi Jacobson, Editor-in-Chief of the award-winning daily online publication Rewire, received the 2011 Preserving Core Values in Science Award from the Association of Reproductive Health Professionals (ARHP), the leading organization for doctors, advanced practice clinicians, researchers and other reproductive health professionals working across disciplines to promote evidence-based health care for all people. The award was presented at ARHP's annual conference in Las Vegas, Nevada.
The Preserving Core Values in Science Award was created in 2005 in memory of Dr. Felicia Stewart, a pioneering researcher and advocate who, in the words of those worked with her, "inspired and mentored generations of professionals in the field of reproductive health." Past recipients of the award have included Susan Wood, PhD, Chris Mooney, Charlotte Brody, and Justin Diedrich, MD, Gail Sorrough, MLIS, Gloria Won, MLIS.
"As president and CEO of ARHP, I am delighted to honor Jodi with the 2011 Core Values in Science Award," said Wayne Shields. "Jodi perfectly represents the ideals put forth by Dr. Stewart and the ARHP board of directors when this award was launched. The award honors an outstanding individual who has raised public awareness about scientific integrity in policy decision-making. In her role as Editor-in-Chief of Rewire, Jodi contributes evidence-based reproductive health reporting to the public sphere on a daily basis, providing scientifically-accurate resources key in the struggle to safeguard sexual and reproductive rights against false attacks and misinformation."
"I was greatly honored to present the Core Values award to Jodi," said Carole Joffe, a professor at the Bixby Center for Global Reproductive Health at the University of California, San Francisco and ARHP board member. "Given the long and unhappy history of the trumping of scientific facts by ideology in our field, ARHP notes with gratitude the forum that Jodi and her colleagues have created at Rewire, and their scrupulous commitment to facts and evidence."
Roe has collapsed and Texas is in chaos.
Stay up to date with The Fallout, a newsletter from our expert journalists.
"On behalf of the entire Rewire team, I am greatly honored to receive this award from an organization and a group of colleagues so widely and deeply respected and admired," said Jacobson. "The members of ARHP represent the most dedicated reproductive and sexual health researchers, clinicians, and advocates in the world. They have dedicated their lives to improving the health and well-being of women, men, and families and to promoting public health for all through evidence-based policies and health-care delivery. It is the mission of Rewire to serve these same goals by providing evidence-based news, analysis, and commentary every day, and holding ourselves, the media, and policymakers accountable for evidence-based debates on our issues and through a commitment to both public health and human rights. We rely on ARHP and the broader scientific and medical community for so much, and are grateful to be recognized by such a group for excellence in our work."
Other 2011 awardees included Margot Brown of U.C. Berkeley (the Gary Stewart Scholarship for Research in Public Health), David Archer, MD (The Alan Guttmacher Lectureship Awardee) and Cecile Richards, President of Planned Parenthood of America (Irvin M. Cushner Lectureship Honoree).