This Week in Sex: Got the Clap? You Won't Be on 'The Bachelor.'
A positive test for a sexually transmitted disease means you won't make the show or win one of those roses.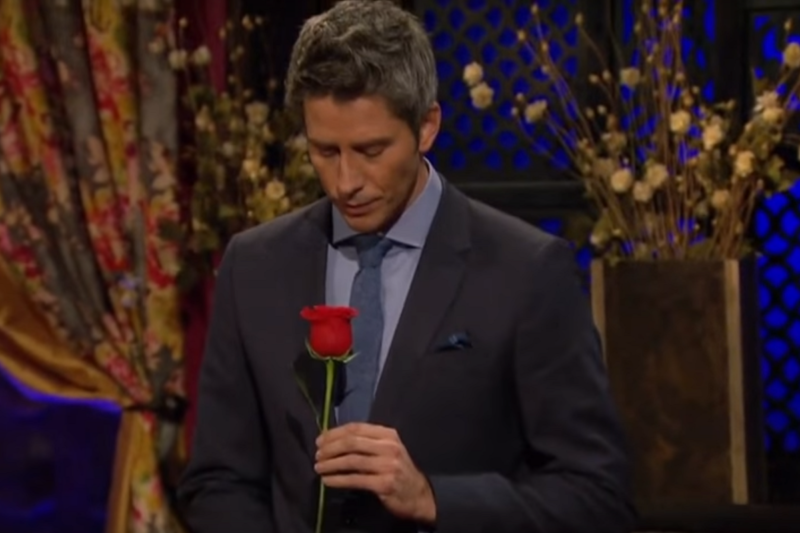 A new tell-all book, Bachelor Nation: Inside the World of America's Favorite Guilty Pleasure, suggests that living in a mansion surrounded by other contestants and countless is not particularly glamorous. Bachelor Nation on ABC / YouTube
This Week in Sex is a weekly summary of news and research related to sexual behavior, sexuality education, contraception, STIs, and more.
The Most Common Reason That Bachelor Contestants Are Rejected
ABC's The Bachelor has been a huge hit for the network, outlasting many other reality shows and making its way into the cultural zeitgeist; even those of us who have never watched an episode know about the rose ceremony. The show's 22nd season began in January and its spinoff, The Bachelorette, has had 13 seasons. Even though only eight of these made-by-TV couples are still together, numerous men and women apply to be on the show each season.
A new tell-all book, Bachelor Nation: Inside the World of America's Favorite Guilty Pleasure, suggests that living in a mansion surrounded by other contestants and countless is not particularly glamorous. One of the more interesting details it discloses about the show, however, is how common it is for contestants to be rejected because they have a sexually transmitted disease (STD).
According to the book by journalist Amy Kaufman, potential contestants go through a series of interviews; an extensive personality test; a psych evaluation; an interrogation by a private investigator; and a medical exam in which they provide blood and urine to test both for drug use and STDs. Though the tests may catch some people with gonorrhea or chlamydia, a former producer's assistant on the show told Kaufman that herpes ranks as the top reason why potential contestants are rejected.
This is not surprising given how prevalent herpes is. According to the U.S. Centers for Disease Control and Prevention, more than one in six people between ages 14 and 49 have genital herpes. The World Health Organization says that, as of 2012, two out of three adults worldwide had this pervasive STD. Herpes is an incurable infection caused by two viruses; HSV-1 usually causes oral infections (think of cold sores on someone's lip) but can be transmitted to the genitals, and HSV-2 mostly causes genital infections. Once a person contracts the virus, it remains in their blood, but they may or may not have any symptoms or be contagious.
But testing all Bachelor candidates may cast too wide a net. Dr. H. Hunter Handsfield, a physician and professor emeritus at University of Washington Center for AIDS and STD, told This Week in Sex that though about half of all adults would test positive for HSV-1, "most of [them] are not likely to transmit sexually." That said, Handsfield understood why the producers would err on the side of caution. He added that the "the path of least resistance [would be] to tell contestants that all potential partners have been tested to assure [other contestants] that nobody with active STDs [was in the pool of potential mates]. But on the other hand, they would be excluding a pretty large swath of otherwise desirable contestants/partners."
Fred Wyand, an expert on STDs at the American Sexual Health Association, put it even more simply: "OMG, Herpes is so common, it should NOT be a deal breaker."
Maybe there could be a sex education resource room outside the fantasy suite, like they have in some high schools. Even if they don't get a rose, contestants could walk away with some information about how to protect themselves from STDs, along with a handful of condoms. That seems a worthwhile supplement to their 15 minutes of fame.
Yes, Teens Sext. Don't Freak Out, Parents.
A new study, published this week in JAMA Pediatrics, finds that one in four teens have received a sext—a sexually explicit image, video, or message sent electronically. The results come from an analysis of over 39 studies about teens and texting which included a total of 110,000 teens between ages 11 and 17.
The analysis found that slightly fewer teens—1 in 7—report having sent a sext than having received one. The researchers (a team based in Canadian, Belgian, and U.S. universities) explain that the behavior becomes more likely as adolescents age.
For the most part, the authors believe that this is normal and healthy behavior for young people who are exploring their developing sexuality, navigating sexual attraction, and practicing taking social risks. This experimentation has always been a part of adolescence; it's just that smartphones have now been added to the mix. The prevalence of smartphones and the number of young people getting them at younger ages also explains why the frequency of sexting has gone up over the last decade.
When sexting becomes a problem, however, is when it is not consensual. The analysis did find that 12 percent of teens reported forwarding a sext without consent, and 8 percent reported having one of their sexts forwarded without their consent. Keep in mind that, in many states, child pornography laws were written to protect children from adult predators. But they haven't caught up to our digital world in which teens are creating, sharing, and starring in "pornography." Even when they agree to it, even with another child, the law may say it's illegal and young people can find themselves in legal trouble due to sexting.
Still, Jeffrey Temple, professor of psychiatry at the University of Texas Medical Branch and one of the study's co-authors, told CNN: "If we look at things like sexual behavior with teens, if it's consensual and both teens wanted it and are okay with it, you are not going to see the negative psychological health. If it was nonconsensual or coerced, that is where you see the negative mental health problems, and we see the same thing with sexting." And, of course, sexting does carry the risk of being made public if the relationship sours.
A companion factsheet to the article helps parents explain sexting to their children. It suggests that parents start discussions of sexting early, using age-appropriate examples and reminding kids that once an image is sent they no longer control who sees it. It also recommends discussing coercion and telling young people that it's never okay to pressure anyone to send a sext and they should never send one under such pressure.
Study: Hormonal Birth Control Won't Make You Depressed 
Many women are concerned that hormonal birth control methods—whether they come in the form of a pill, a shot, an implant, or a patch—will cause mood changes, most notably depression.
This fear seemed to be confirmed in 2016 when a study of more than one million women in Denmark found that those on the combination pill (versions that include estrogen or progestin) were 23 percent more likely to be depressed than their peers not on the pill. The study also found that those who used the progestin-only pill were 34 percent more likely to be depressed. That study did not prove that the pill caused depression, but it certainly raised concerns.
Now, researchers at Ohio State University have tried to calm those fears with a new study that does not find any link between depression and birth control. Published in Contraception, this study analyzed 26 studies that had been published over the last 30 years, including some that followed a group of women on the pill, others that reviewed existing data, and a few randomized controlled trials (the gold standard of studies, where participants don't know whether they are taking the pill or a placebo).
The authors concluded: "Despite perceptions in the community of increased depression following the initiation of progestin contraceptives, the preponderance of evidence does not support an association." There was no link even in those who were predisposed to depression, including adolescents, postpartum women, and women with a prior history of depression.
Dr. Brett Worly, an OB-GYN at Ohio State University Wexner Medical Center and the lead author of the study, said in a statement: "Depression is a concern for a lot of women when they're starting hormonal contraception, particularly when they're using specific types that have progesterone. Based on our findings, this side effect shouldn't be a concern for most women, and they should feel comfortable knowing they're making a safe choice."
Of course, just as the Denmark study couldn't prove that birth control causes depression, this one can't prove that it doesn't. It can only say there is insufficient evidence.
Hormonal birth control affects all women differently, and some women may very well feel depressed. Large-scale research studies don't always hold the answers for individuals. If you're considering going on the pill, this study can be reassuring. But it is not a guarantee that you won't experience depression. Like with all side effects, give your body a little while to adjust and if symptoms don't go away, talk to your provider about other options. Sometimes simply changing what pill you take can alleviate these symptoms.