After Hunger Strike to #EndTransDetention, Santa Ana City Council Votes to End ICE Contract
In an emailed press release from Familia: TQLM (Trans Queer Liberation Movement), a spokesperson said, "the fight to end the ICE contract with the city of Santa Ana is not over. We will continue to organize and escalate."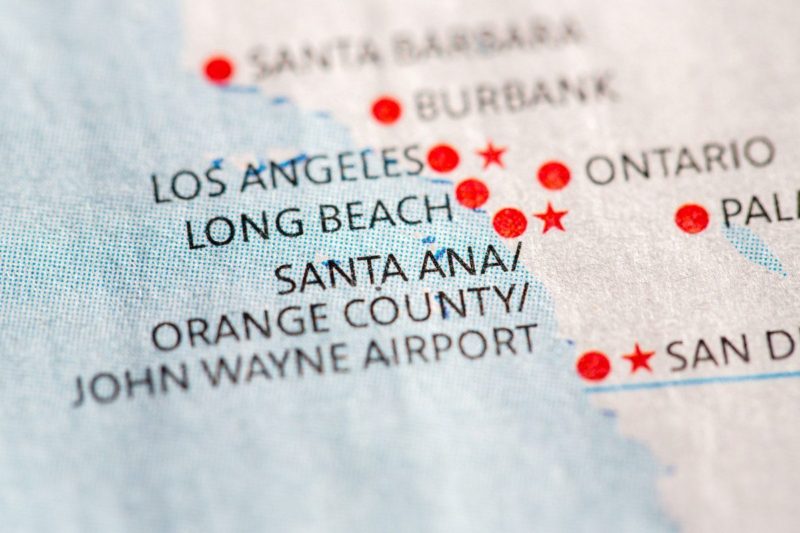 The Santa Ana City Council in California unanimously voted on May 17 to end its contract with ICE after the contract expires in June 2020. Shutterstock
After months of pressure from activists to stop contracting with Immigration and Customs Enforcement (ICE) and to end the detention of transgender immigrants, the Santa Ana City Council in California unanimously voted on May 17 to end its contract with ICE after the contract expires in June 2020.
Santa Ana City Jail has detained undocumented immigrants since 1997. ICE officials in 2011 began transferring queer and trans immigrants from detention centers all over the country and funneling them to Santa Ana City Jail's segregated unit, the only place in the country with "pods" exclusively for detaining queer people and trans women, as Rewire reported last week.
The goal was to create a "model facility for the nation" using ICE's Transgender Care Memorandum as a blueprint. Released in 2015, the memo outlined instructions for the care of trans detainees.
The Orange County Register reports that there are 182 undocumented immigrants detained inside of Santa Ana City Jail, 26 of whom are queer and 31 of whom are transgender.
The day before the city council voted to end the contract, three undocumented queer and trans activists—Deyaneira García, Jennicet Gutiérrez, and Jorge Gutierrez—launched a hunger strike demanding that the city of Santa Ana stop profiting from the detainment of queer and trans immigrants. Santa Ana City Jail receives as much as $105 per detainee per day, and is making $7 million each year from the detainment of immigrants, according to advocates.
The contract with ICE was an attempt by the city to pay off the jail's debt, "estimated at $27 million through 2024," the Orange County Register reports.
The City of Santa Ana could end its contract with ICE before its 2020 expiration date, but not without first finding another income stream to pay off the jail's debt. At Tuesday's city council meeting, a city official said it is "not possible to keep the jail open without the use of federal dollars."
There was a contentious public comments period at Tuesday's city council meeting during which 38 people addressed the city's contract with ICE. Speakers ran the gamut from an immigrant-identified community member who asserted "illegal immigrants" do not have civil rights and a trans woman formerly detained at the Santa Ana City Jail who urged city council members to continue contracting with ICE, to members of the organizations behind the hunger strike, including Orange County Immigrant Youth United (OCIYU), FAMILIA: TQLM (Trans Queer Liberation Movement), and DeColores Queer OC.
One of the hunger strikers, Garcia, addressed the city council. The senior at Santa Ana's Segerstrom High School said she stood in solidarity with her trans sisters and that if she had to starve herself for another year, she would.
DeColores Queer OC organizer Roberto Herrera, who wore a sweatshirt emblazoned with the word "maricón," also addressed the city council. DeColores has attended city council meetings to speak out against the ICE contract since February. On Tuesday, Herrera reminded council members it was an election year and that his organization would continue to "show up and disrupt until all queer and trans people are free from detention."
The hunger strike ended May 19. In an emailed press release from Familia: TQLM, Gutierrez said, "the fight to end the ICE contract with the city of Santa Ana is not over. We will continue to organize and escalate."