Ridiculous Names, Serious Consequences: When Anti-Choicers Got Creative in 2015
This year has been a real doozy for ridiculously named bills and legislative committees around the country.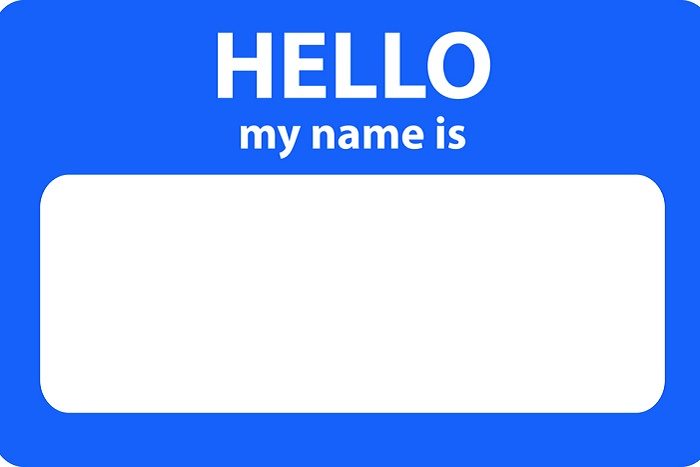 This year has been a real doozy for ridiculously named bills and legislative committees around the country. Shutterstock
It's been a difficult year for reproductive rights. Targeted regulations of abortion providers (TRAP laws) have made it so hard to access care in some states that women are self-inducing abortion at alarming rates—most recently, a woman in Tennessee was charged with attempted first-degree murder after reportedly trying to induce an abortion with a coat hanger.
This environment is intensified and worsened by violent anti-choice rhetoric, the latest wave of which was sparked by a series of deceptively edited videos, which claimed Planned Parenthood was engaging in illicit trafficking of fetal tissue and organs, released by the anti-choice front group Center for Medical Progress (CMP). The videos have since been discredited, and several investigations have turned up no wrongdoing on the part of Planned Parenthood. But that didn't stop CMP's campaign from spurring even more dangerous anti-abortion language, from politicians in particular.
All this has made this year a real doozy for ridiculously named bills and legislative committees around the country. Here are 10 of the most ridiculous—and most inflammatory—names of 2015. Though the names may be idiotic, make no mistake: They, and bills like them, have the potential to do real damage to reproductive autonomy all over the United States.
Prenatal Nondiscrimination Act of 2015 (S 48)
Introduced: January 7, 2015
Sponsor: Sen. David Vitter (R-LA)
Latest Action: Read twice and referred to the Senate Committee on the Judiciary
This bill "prohibits discrimination against the unborn on the basis of sex or gender, and for other purposes." Other similar bills have been passed at the state level. Perhaps most notably, and most ridiculously named, is the Susan B. Anthony and Frederick Douglass Prenatal Nondiscrimination Act of 2011—Arizona's version of the bill, which the ACLU challenged in court because they say it targets Black and Asian-American women and penalizes health-care providers who serve communities of color.
"On its face it doesn't look discriminatory," ACLU Arizona attorney Dan Pochoda told the Phoenix New Times about that state's bill, "but when you look at the debates the Legislature had [while discussing it in 2011], it's clear that it's ugly … and based on racist and discriminatory [premises]."
Earlier this week, a federal appeals court dismissed the ACLU's challenge.
Every Child Is a Blessing Act of 2014 (HR 281)
Introduced: January 12, 2015
Sponsor: Rep. Steven Palazzo (R-MI)
Latest Action: Referred to the Subcommittee on the Constitution and Civil Justice
This bill would prohibit anyone from seeking actions or damages "based on a claim that, but for the conduct of the defendant, a child, once conceived, would not or should not have been born." In other words, it would mean that someone could not sue a health-care provider for not disclosing information about the pregnancy that would have factored into a woman's decision whether or not to terminate. 
Palazzo introduced an identical bill—which was identically named—in 2014, but it failed to make it out of committee. 
Taxpayer Conscience Protection Act of 2015 (HR 489)
Introduced: January 22, 2015
Sponsor: Rep. Pete Olson (R-TX)
Latest Action: Referred to House Subcommittee on Health
This bill would require states to report any time federal Medicaid dollars are used for any items or services furnished by an "abortion provider." The bill specifies "abortion provider" to mean someone who performs, or refers an individual for, an abortion, or someone who is controlled by or controls an abortion provider. 
Medicaid payments are not used for abortion; it's been against the law in all cases besides rape, incest and to save the life of the pregnant woman or girl since the Hyde Amendment was passed in 1976. This means that states would be reporting on non-abortion services exclusively. It's easy to overlook this fact since so many conservative media outlets seem to contribute to the inflammatory rhetoric that taxpayers are footing the bill for abortions. 
Life at Conception Act (HR 816)
Introduced: February 9, 2015
Sponsor: Rep. Alexander Moody (R-WV)
Latest Action: Referred to the Subcommittee on the Constitution and Civil Justice 
This attempt at "personhood" comes back year after year. Its purpose is "to implement equal protection under the 14th article of amendment to the Constitution for the right to life of each born and preborn human person." In other words, it would ban abortion with no exception for rape, incest, or to save the life of the woman or girl. It could also ban birth control pills, IUDs, and emergency contraception, and eliminate certain medical choices for women, including some cancer treatments and in vitro fertilization.
Jodi Jacobson, president and editor-in-chief at Rewire, addressed life at conception in 2012:
When you hear the phrase "life begins at conception," remember the implications. In debating the "personhood" of eggs, embryos, and fetuses prior to viability, we are also implicitly and explicity debating the personhood of women. Because if you have no choice and control over your body, you are less than an actual person in the eyes of the law. If the right is so worried about abortion the closer a pregnancy gets to viability, then anti-choicers would be making sure both contraception and early, safe abortion were widely available. That really is not their actual concern.
The Preborn Infant Beheading Ban of 2015 (South Dakota HB 1230)
Proposed: February 17, 2015
Sponsor: State Rep. Isaac Latterell (R-Sioux Falls)
Latest Action: Passed the House on February 19 by a vote of 65 to 3. Tabled by Senate Health and Human Services Committee.
Dilation and evacuation (D and E) is an overwhelmingly common way to terminate a pregnancy in the second trimester, but lawmakers and bill authors still used language like "dismemberment" and "mutilation" in their bans to vilify the safe and routine procedure. Seven states tried to ban D and E abortion procedures in this way in 2015. Kansas and Oklahoma were successful; in both cases, the laws have been blocked by federal judges.
The language included in so-called "dismemberment bans" is always inflammatory and misleading, but South Dakota's landed on our list as arguably the most ridiculous of them. Early last winter, Republican State Rep. Isaac Latterell compared D and E procedures to beheadings, and called Planned Parenthood "worse than ISIS" in a February blog post announcing his proposed piece of legislation: The Preborn Infant Beheading Ban of 2015.
The bill would have made it illegal for any physician to "knowingly behead a living unborn child with the intent of endangering the life or health of the child." But it didn't last long. It was heavily amended to the "Personhood Resolution," removing all of the original content of the beheading bill and saying only that it recognizes the sanctity of human life. The new bill was tabled in the South Dakota Senate.
End Trafficking of the Terminated Unborn Act of 2015 (HR 3215)
Introduced: July 31, 2015
Sponsor: U.S. Rep. Doug Lamborn (R-CO)
Latest Action: Referred to the House Subcommittee on Health
Rep. Doug Lamborn drafted this legislation after the release of the now-infamous videos from the Center for Medical Progress, which are highly and deceptively edited to show Planned Parenthood staff talking about "selling fetal tissue." Although many state investigations into Planned Parenthood have revealed no wrongdoing, anti-choice lawmakers and presidential candidates continue to use the videos as evidence for the horrors of abortion.
The End Trafficking of the Terminated Unborn Act is just one example, but it makes the list due to its excessively inflammatory, nonsensical language. It would "prohibit any person from soliciting or knowingly acquiring, receiving, or accepting a donation of human fetal tissue for any purpose other than disposal of the tissue if the donation affects interstate commerce and the tissue will be or is obtained pursuant to an induced abortion."
"The buying and selling of aborted babies' body parts raises serious legal and ethical concerns," Lamborn said in an August 27 letter to the University of Colorado Denver regarding its use of "body parts" or "aborted fetal tissue" used in all research funded by the National Institutes of Health. "It is a practice many Coloradans find deeply disturbing and should have no place at a publicly funded university."
Scientists have used fetal tissue in their research for decades. During controversy following the CMP videos' immediate release, the New York Times reported:
A university researcher who asked not to be identified because he had received threats that led his institution to post a guard outside his laboratory, said fetal tissue was extraordinarily useful because "if you want to understand how a tissue or a disease develops, you should go back to the beginning."
Unborn Infants Dignity Act
Copycat Legislation by Americans United for Life
This law, written for states by the anti-choice legislation factory Americans United for Life, was one of two acts it updated specifically in light of the CMP videos—the other being the Defunding the Abortion Industry and Advancing Women's Health Act. The Unborn Infants Dignity Act would broadly "prohibit the use of bodily remains from an abortion for experimentation."
Elizabeth Nash, senior state issues associate at the Guttmacher Institute, told ThinkProgress she thinks that fetal tissue research will be on the legislative agendas of many states in 2016, in no small part due to the model legislation by the AUL. Currently, Ohio GOP lawmakers are trying to pass one such bill, which would require women seeking abortion services or treatment for a miscarriage to sign a form designating burial or cremation of the fetal remains.
Born-Alive Abortion Survivors Protection Act (HR 3504)
Introduced: September 15, 2015
Sponsor: U.S. Rep. Trent Franks (R-AZ)
Latest Action: Placed on Senate Legislative Calendar under General Orders.
Under the Born-Alive Abortion Survivors Protection Act, any doctor who fails to give "appropriate care" to an infant born during an abortion can be sentenced to five years in prison. 
Neglecting or murdering a child is already against the law, and former President George W. Bush signed a similar bill in 2002. Many Democrats say that the new bill is simply inflammatory and meant to intimidate abortion providers out of performing later procedures. 
"It is already illegal to fail to provide care to an infant born alive," Rep. Judy Chu (D-CA) said when the bill passed in the House. "What this bill does is to vilify abortion providers."
The White House said that the bill "would impose new legal requirements related to the provision of abortion services in certain circumstances, which would likely have a chilling effect, reducing access to care." President Barack Obama opposes the bill and says he would veto it.
The House Freedom Caucus
The U.S. House of Representatives
Formed: January 2015
The House Freedom Caucus is a committee in the U.S. House of Representatives formed in 2015 to push the GOP further to the right. Besides its nine founders, membership in the group is confidential and by invitation only.
The Pew Research Council released a report in October in which it was able to identify 36 Freedom Caucus members through representatives' public statements, their comments to the media, or their offices' direct responses.
Despite the fact that it includes only about one-sixth of House Republicans, the HFC has been able to make quite a stir. Their defiance of then-House Speaker John Boehner, particularly over his reluctance to shut down the government over Planned Parenthood defunding, contributed to his decision to step down last fall.
Interim Committee on the Sanctity of Life
Missouri State Senate
Formed: July 2015
Sen. Kurt Schaefer (R-Columbia) is the chairman of the Interim Committee on the Sanctity of Life, a group formed to investigate Planned Parenthood over allegations that it was selling fetal tissue. Of course, numerous state investigations have found no such thing. 
Mary M. Kogut, president and CEO of Planned Parenthood of the St. Louis Region and Southwest Missouri and Laura McQuade, president and CEO of Planned Parenthood of Kansas and Mid-Missouri issued the following statement after the investigation:
We were pleased, but not surprised when the highest law enforcement agent in the state, after conducting a thorough investigation, found that Planned Parenthood fully complies with all laws related to fetal tissue. Leaders of the Missouri House and Senate interim committees want to ignore the evidence and continue their political attacks on Planned Parenthood. These attacks are based on claims from a series of deceptively edited, widely discredited videos which have been disproven by the Attorney General's report. Given the conclusive evidence discrediting their claims, the only reason for legislators to continue wasting tax dollars on what has been called a "witch hunt" is to further their political careers with efforts to end access to safe, legal abortion in the state.
Missouri has become increasingly hostile to abortion throughout 2015, thanks in large part to Sen. Schaefer. Planned Parenthood announced earlier this month that it would not comply with a subpoena to give abortion-related records to the Sanctity of Life Committee because it would be a violation of patient privacy. The St. Louis clinic in question is the only abortion provider currently active in the state.
—
If these don't sound awful enough for you, there are sure to be more anti-choice legislative travesties in store for 2016. This is just the beginning for the Unborn Infant Dignity Act, for example: As Planned Parenthood investigations continue to turn up no wrongdoing, we'll likely see more and more fetal disposal laws.
Unfortunately in 2016, we will also likely see more of the tragic consequences of TRAP laws. So as we ring in the New Year, let's celebrate the dwindling rights we still have and prepare for the fight ahead.