Purvi Patel Isn't the First Woman of Color to Have Her Pregnancy Put on Trial in Indiana (Updated)
Feticide laws are being used to punish pregnant people, sending the message that those who don't have healthy pregnancies may be investigated.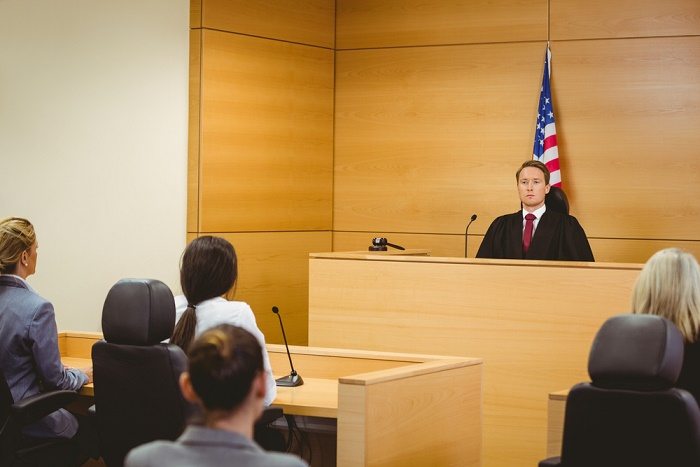 Although feticide laws were originally intended to protect pregnant women from violence, such statutes are now being used to punish them. Shutterstock
UPDATE, February 4, 9:00 a.m.: On February 3, a jury found Purvi Patel guilty of feticide and neglect of a dependent after less than five hours of deliberation; her sentencing will take place on March 6.
In America's heartland, Purvi Patel, a 33-year-old Indian American, is in the midst of a criminal trial. Last July, Patel went to an emergency room in South Bend, Indiana, to seek assistance for heavy vaginal bleeding. According to court documents, Patel told her doctors she had miscarried, believed the fetus was not alive, and placed it in a bag in the dumpster. A few hours after she underwent medical treatment, local police arrived to interrogate her; after investigating further, they found text messages indicating that Patel may have ordered drugs to terminate the pregnancy. A toxicologist testified at the trial this week that no record of these or other drugs was found in Patel's blood samples. Even so, the State of Indiana has decided to charge Patel with feticide and neglect of a dependent. If convicted of both charges, she could face a maximum sentence of up to 70 years.
This is not the first time Indiana prosecutors have charged a woman of color—or an Asian-American woman—under the state's feticide law, which is defined as intentionally ending a pregnancy. In 2011, state prosecutors brought similar charges against Bei Bei Shuai, a pregnant Chinese woman suffering from depression who had tried to commit suicide. She survived, but the fetus did not. Instead of assisting Shuai with mental health counseling and social services, the state charged her with attempted feticide and held her in prison for a year until a plea agreement was reached.
These two cases in Indiana should ring alarm bells for all those committed to racial and reproductive justice. Although feticide laws were originally intended to protect pregnant women from violence, such statutes are now being used to punish them, sending the message that women who do not have healthy pregnancies may be investigated for criminal acts. They also have a disproportionate impact on women of color like Shuai and Patel, who often cannot access medical care, counseling, and other resources.
In Patel's case, the state seems to be using the law to prosecute her for allegedly having an illegal abortion. In Indiana, abortion access is already extremely limited: There are only 12 abortion providers in the entire state, only four cities in Indiana have abortion clinics, and women must submit to counseling, an 18-hour waiting period, and two separate visits to obtain an abortion. Furthermore, Asian-American women in the state are increasingly at risk for additional restrictive policies. In fact, advocates expect to see an anti-Asian sex-selective abortion ban come up for debate this year in the state. The application of the feticide law in Patel's case indicates that the state may be using it as a backdoor attempt to criminalize decisions women make during their pregnancies.
Advocates have been raising awareness about the impact of this trial on Patel and all women in Indiana. Members of the Indiana Religious Coalition for Reproductive Justice (IRCRJ), who have been attending Purvi Patel's trial this week in South Bend, have expressed their concerns about the nature of the prosecution's evidence and line of questioning, the psychological toll that the trial is taking on Patel and her family, and the state's misplaced priorities when it comes to keeping its residents safe and healthy.
"Indiana can do much better," Sue Ellen Braunlin, co-president of IRCRJ, told Rewire. "Expanding access to preventive health care, recognizing the effects of poverty, racism, and the environment, and legislation based on public health instead of on morality and religion would decrease the suffering and deaths of both infants and women in Indiana."
National Advocates for Pregnant Women (NAPW) has also outlined the various risks to public health and constitutional violations of prosecuting pregnant women. Unfortunately, Judge Elizabeth C. Hurley, who is presiding over Patel's trial, denied NAPW's motion to submit an amicus brief to demonstrate these risks.
Purvi Patel's case is an example of law enforcement and state prosecutors putting pregnancy on trial, and it foreshadows what's in store for all women should Roe v. Wade be overturned. This legislation isn't limited to Indiana—37 other states have passed similar laws, opening the door for more unjust treatment of pregnant women. It's time for us to hold state lawmakers and law enforcers accountable to the lives and rights of all women.
CORRECTION: This piece has been updated to clarify the maximum sentence Patel could face if convicted of both charges.