Is Ohio's Department of Health Director Legally Qualified to Serve?
Critics of the Ohio governor say his appointment this month of Richard "Rick" Hodges to serve as the new director of the state's health department is politically motivated and potentially illegal.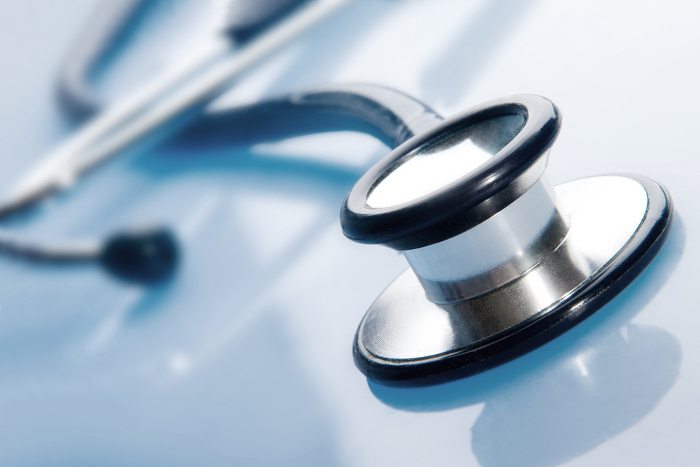 Critics of the Ohio governor say his appointment this month of Richard "Rick" Hodges to serve as the new director of the state's health department is politically motivated and potentially illegal. Shutterstock
Ohio Republican Gov. John Kasich announced this month that Richard "Rick" Hodges will be the new director of the Ohio Department of Health (ODH), an appointment that Kasich critics say is politically motivated and potentially illegal.
Ohio law requires that the director of the state Department of Health be either a licensed physician with a degree in medicine or "an individual who has had significant experience in the public health profession."
Hodges, who left his position as the executive director of the Ohio Turnpike and Infrastructure Commission—a body that oversees the maintenance of the toll highway—to take the job at the ODH, is not a licensed physician in the state. Whether or not he fits the second qualification is also unclear, making his appointment controversial.
When Kasich announced Hodges' appointment, the left-leaning blog Plunderbund reported that Hodges' LinkedIn page made no mention of his experience in public health.
Shortly after the site noticed the omission, Hodges apparently edited his LinkedIn page to include qualifications and experience related to public health. A copy of Hodges' resume, obtained by the right-wing blog Third Base Politics and widely reported to have come from the governor's office, was then published as evidence of his health experience.
Hodges, an Oberlin graduate, has had a long career in the Ohio area. In 1987, he served as the youngest-ever treasurer of Fulton County, and was a state representative for six years starting in 1993.
More recently he has held high-level positions at the Ohio Bureau of Workers Compensation, the Metropolitan Builders Association, and the Mechanical Contractors Association, among other positions.
According to his LinkedIn page, Hodges has some professional experience in the health-care sector: He served as the director of Coordinated Care from 1994 to 1998, during which he oversaw an association of self-insured corporations and health-care providers, and as the director of planning and marketing for the Fulton County Health Center for two years.
The ODH is responsible for setting and implementing statewide health policy, managing programs such as the public health outreach initiative Health Ohio and the federal welfare program for Women, Infants, and Children (WIC), keeping public health statistics, and responding to public health crises in the state, like the recent outbreak of measles.
As its director, Hodges will be the department's face and its leader, setting priorities and directing staff toward carrying out the department's mission to improve public health.
"Our objection to Hodges is based on the fact that he is not legally qualified for the job," says Jaime Miracle, the policy director of NARAL Pro-Choice Ohio, one of the many groups that have been critical of Kasich's appointment. "It's his signature on emergency orders on algae blooms crises. What happens if half of his medical team thinks there's one way to go and half thinks it's the other? It's up to him, not up to his advisors."
Miracle says that aside from the concern with whether Hodges is fit to direct the ODH and set the standards for health in Ohio in general, she is also worried about what Hodges' appointment means for abortion providers.
"What we've seen over the last couple of years is definitely a more contentious relationship between the department of health and the subset of ambulatory surgical facilities that provide abortion care," Miracle told Rewire. "We're seeing the forced closure of these clinics for no reason, and it's becoming more and more apparent that the licensing of abortion providers is a political operation."
Kasich has long used the director of the ODH to target and close Ohio abortion providers, including an abortion provider in Cincinnati. The ODH regulates certain health-care facilities, and has the power to grant, as well as revoke, the operating licenses of surgical facilities, including many abortion providers.
Kasich in 2013 signed into law an anti-choice bill that requires surgical abortion facilities have written transfer agreements with local private hospitals. Failing to secure a transfer agreement, which has proven difficult in many cases, the clinic's license to operate as a surgical facility will be revoked—in many cases an action that shuts down the clinic entirely. The ODH director is responsible for overseeing which clinics should have their licenses revoked, and signs his or her name on the paperwork to shut down the clinic.
At the start of 2013, Ohio had 14 abortion clinics. Now ten remain, three of which are currently in legal limbo.
Hodges, during his term in Congress, sponsored three anti-reproductive rights bills, including one requiring parental notification prior to abortion and another prohibiting the use of public funds for abortions for state employees.
According to Plunderbund, Hodges was the recipient of the "Friend of Life" award given by the United Conservatives of Ohio during his term in Congress. Rewire was unable to confirm that such an award was given to Hodges.
Though Hodges' stance on abortion might be unclear at this point, Kasich's is not. He is a staunch anti-choice advocate and has appointed abortion foes to powerful medical positions during his time as governor. Kasich in 2012 appointed Mike Gonidakis, who currently serves as the president of the Ohio Right to Life, to the Ohio State Medical Board.
Kasich also chose Dr. Mary Applegate to lead as interim medical director of the department.
In a statement, Gov. Kasich clarified the reasoning behind his appointments: "With his proven management ability, Rick is well prepared to lead the department to carry out its mission, and Dr. Applegate's medical expertise will allow her to support Rick by focusing on medical issues and assisting him in recruiting an expert clinic team."
In the past 30 years only two directors of the state agency have not been doctors, according to the Washington Times.